I didn't go through NE NM very often when I lived there, as I was always drawn more to the west, south and northwest. I recently took a trip to a ranch near the nearly-ghost town of Ocate NM and made a few cactus stops, outside Las Vegas NM and in the general area. I also photographed some very robust triglochidiatus near Corona NM on the way home.
a couple of the fine variety of phaeacantha that grows in this area with super glochids, the second pic with the local form of Echinocereus coccineus: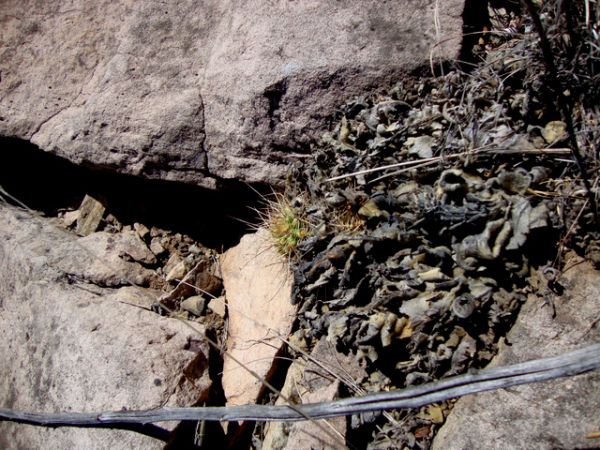 Echinocereus viridiflorus:
E. coccineus near Ocate with super long orange/brown spines:
Wonderful spine pattern on this Opuntia near Pastura, NM. Is this pottsii?
robust trigloch near Corona NM.
Classic three "flat" spines per areole. This is what i think of as the "real" trigloch:
peterb