I forgot to post a topic before the event, but I thought I would still post some pictures after.
On Saturday, October 13, 2012, the Texas Association of Cactus and Succulent Societies (TACSS) had their annual fall show and sale. This year it was in Dallas, Texas, so it was a short trip this time for me.
It was held at the Dogwood Canyon Audubon Center in Cedar Hill, TX. It turned out to be a great venue for it.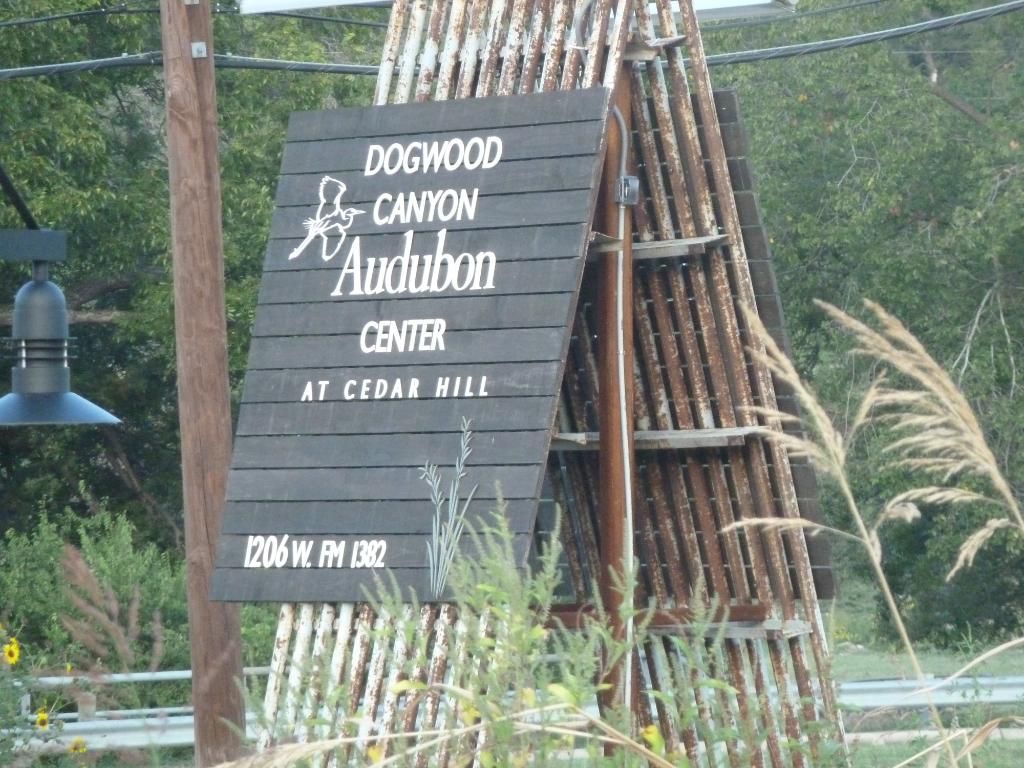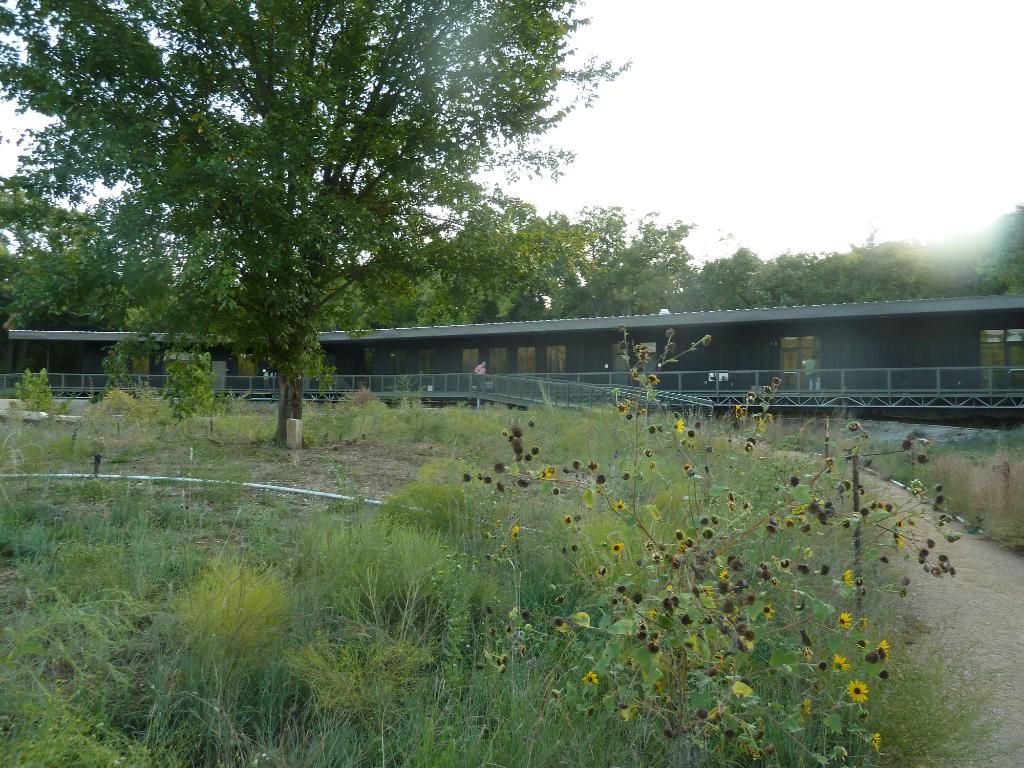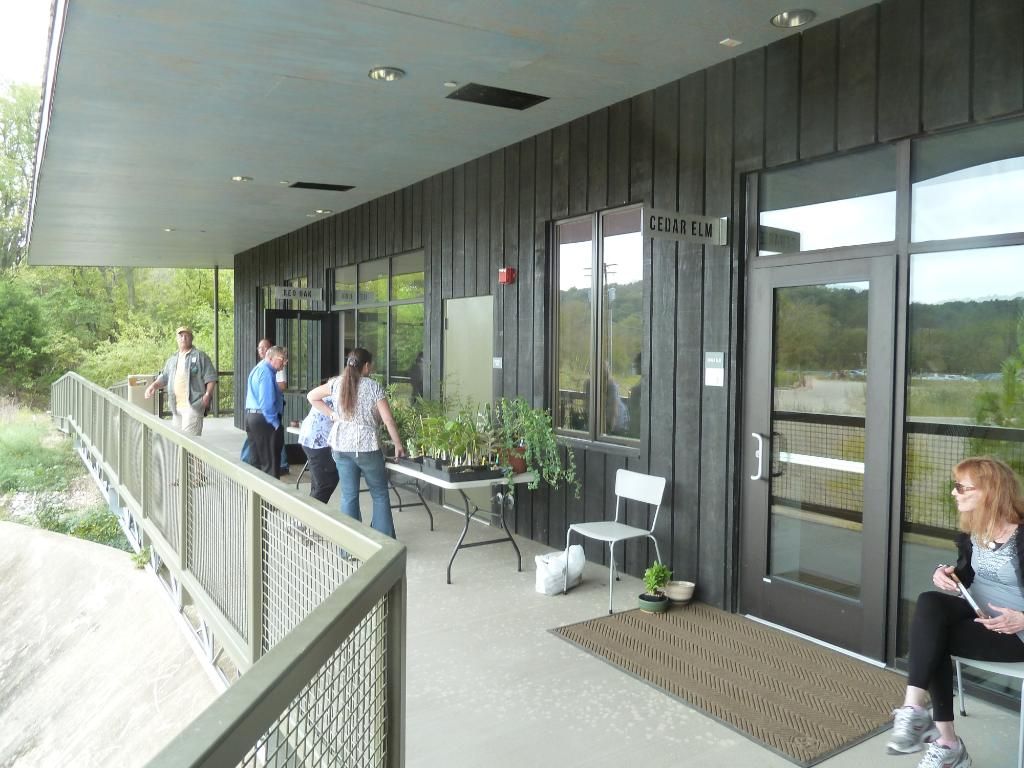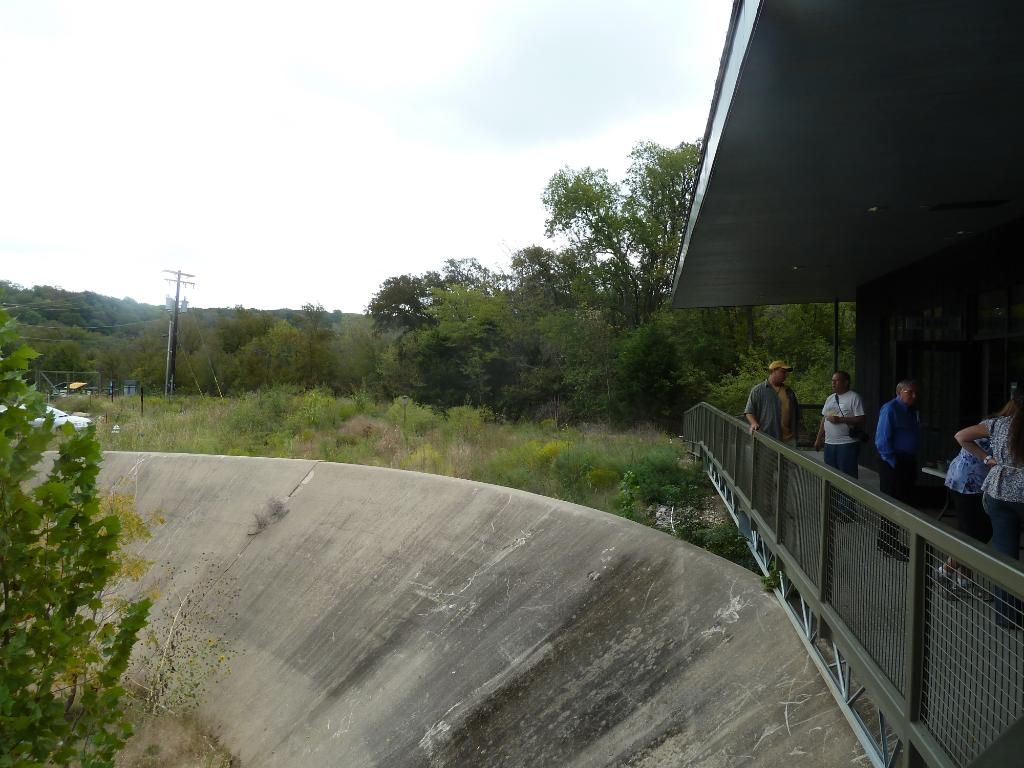 From what I understand the land was previously owned by AT&T. In the middle of this giant concrete "bowl" was a satellite dish. The Audubon Center decided it would be too expensive and harmful to remove it so they left it and are turning it into a lower "garden".
I liked the native plantings around the parking area - just needs some more cactus!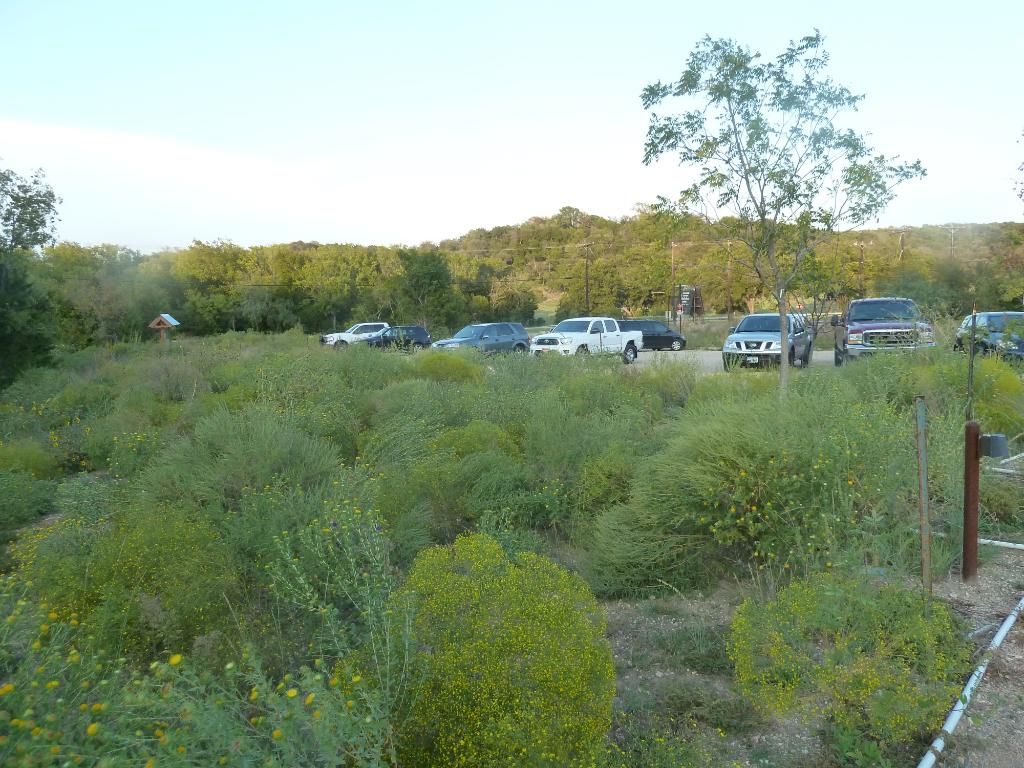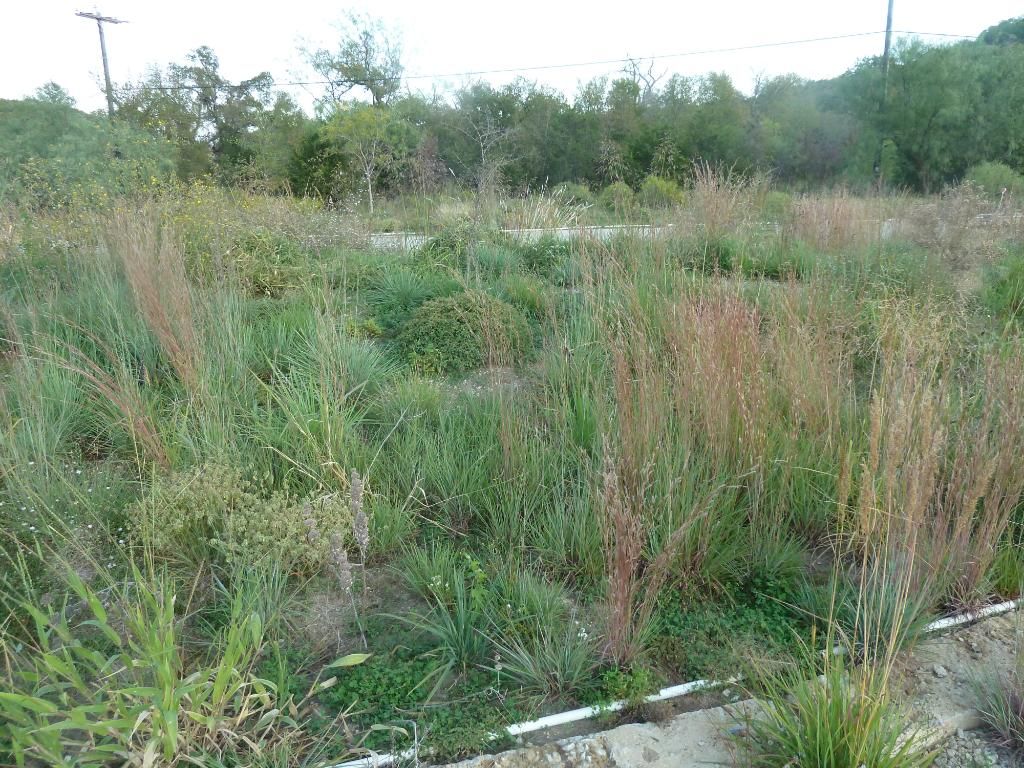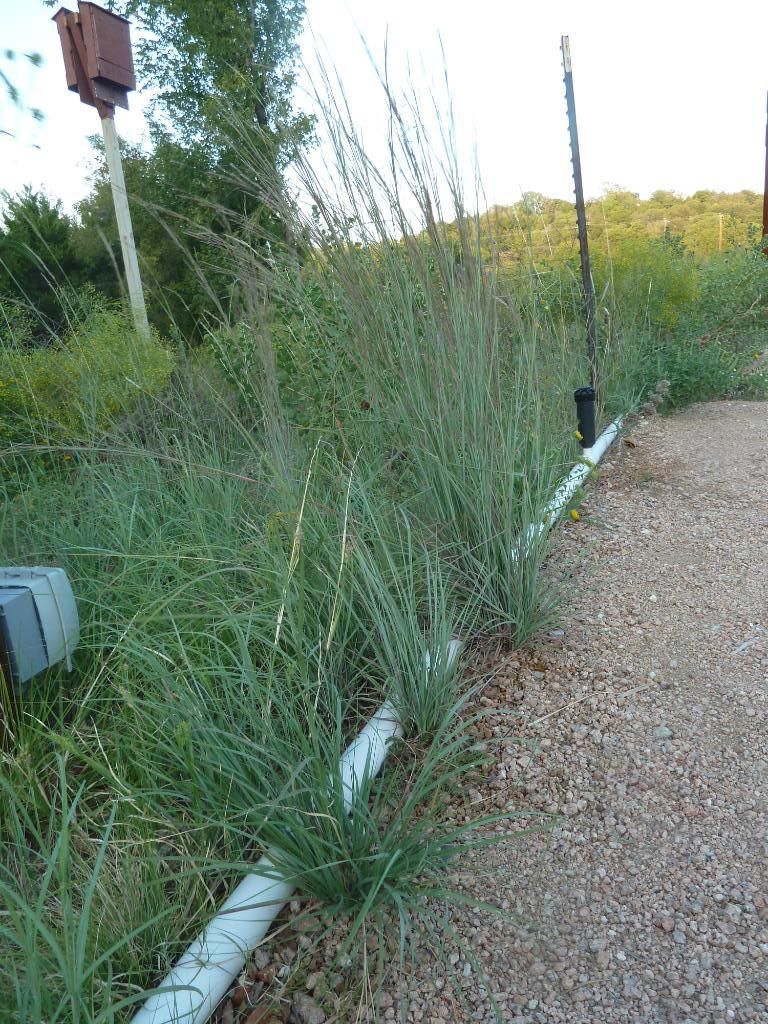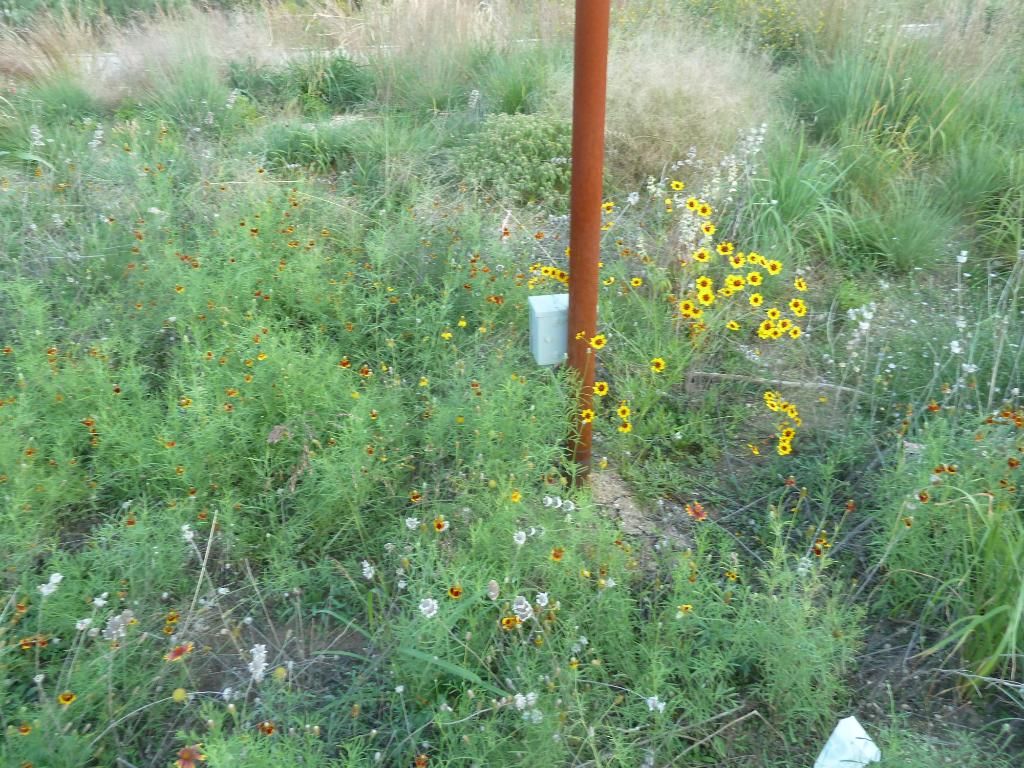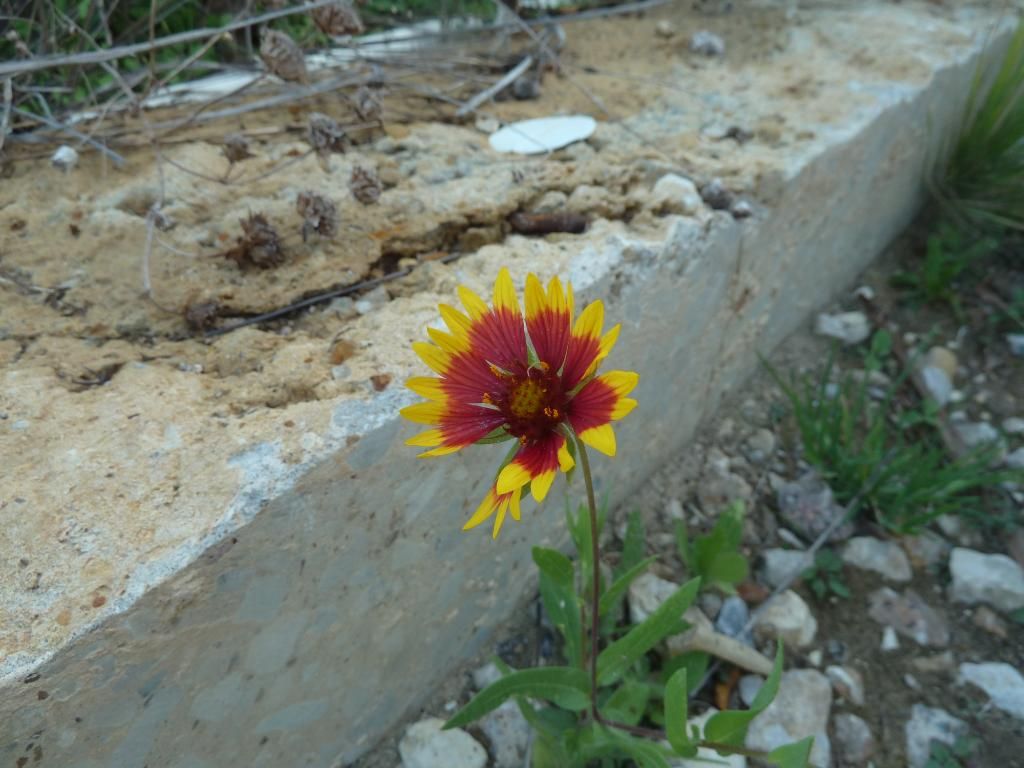 This is the start of the Show and Sale - Saturday morning.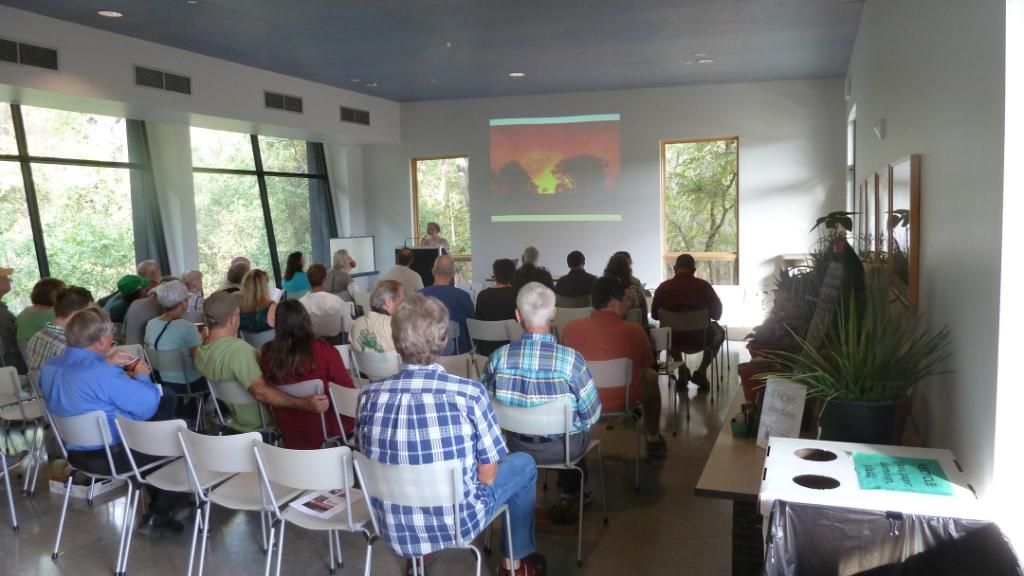 Here is part of the sales area.
The "Interesting Cacti" table.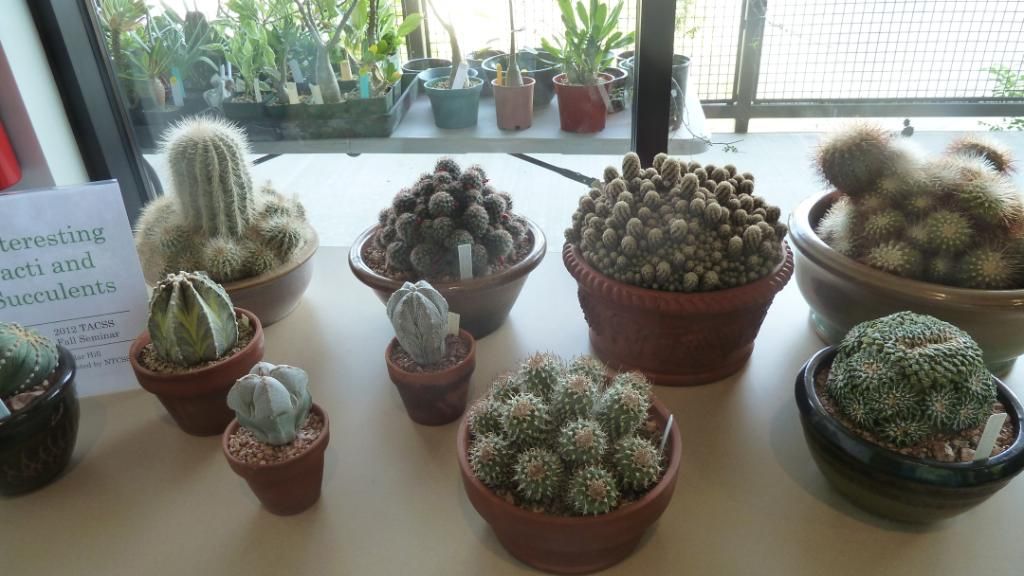 The show plants. (It is a people's choice show, not a judged show. Each club in Texas brings one cactus and one succulent, however we ended up with an un-even number of cacti and succulents)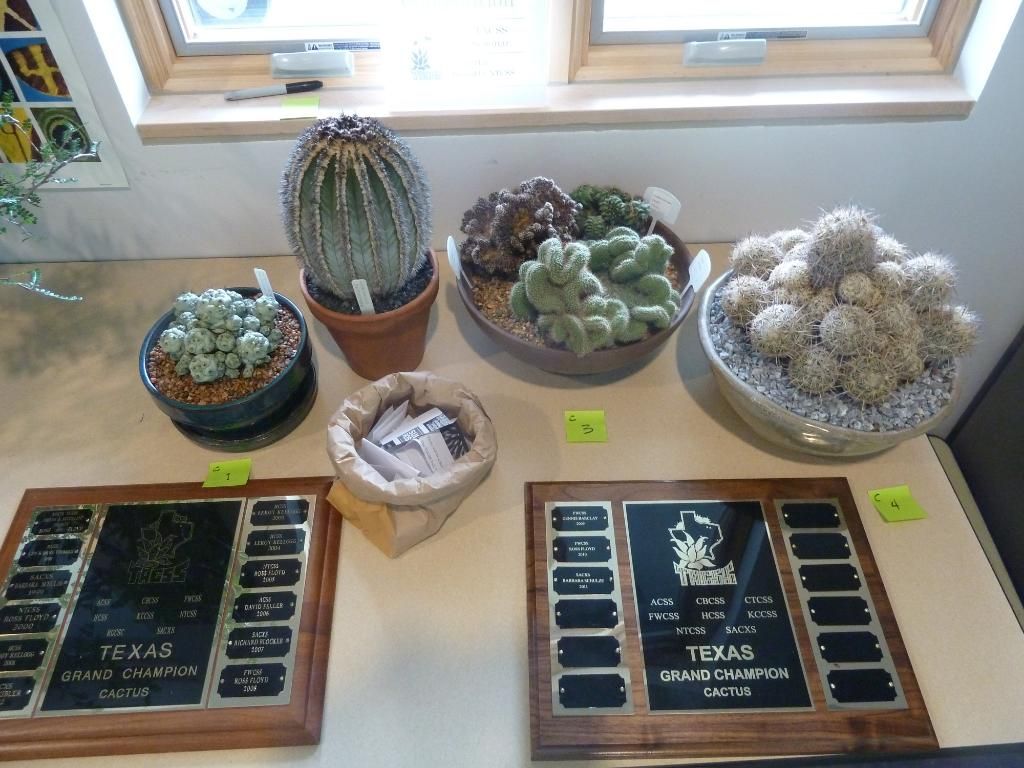 This beautiful U. pectinifera won in the cactus side of the show.
Here are the winners and their plants:
Bob Barth and Irwin Lightstone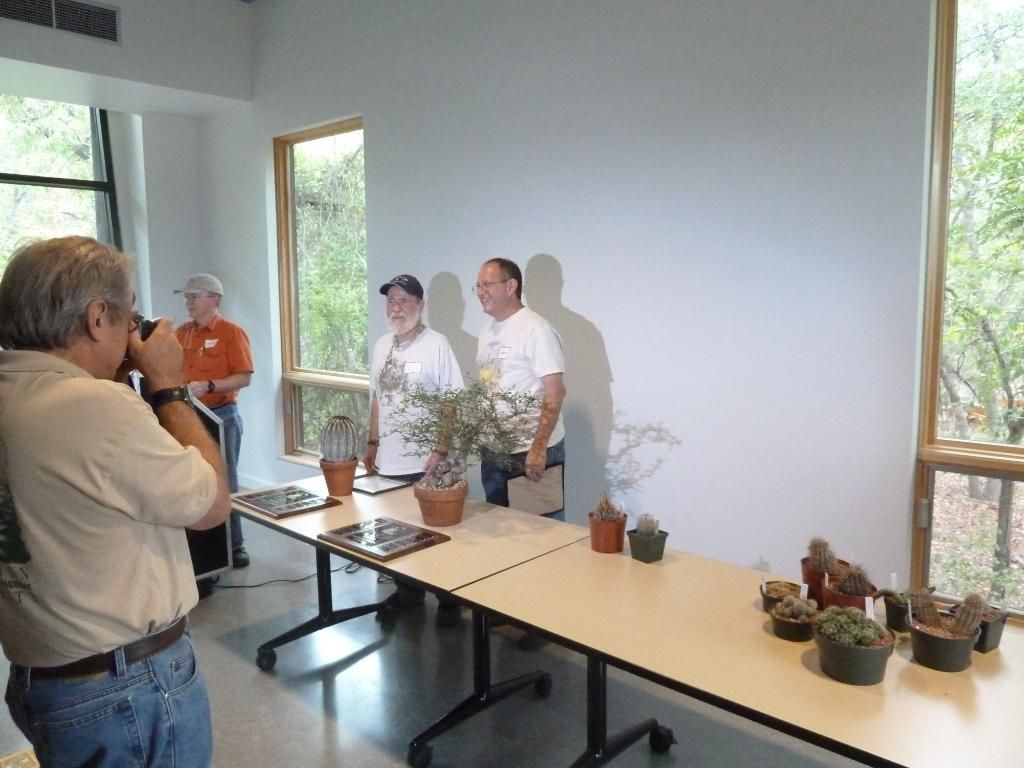 These were the auction plants for later.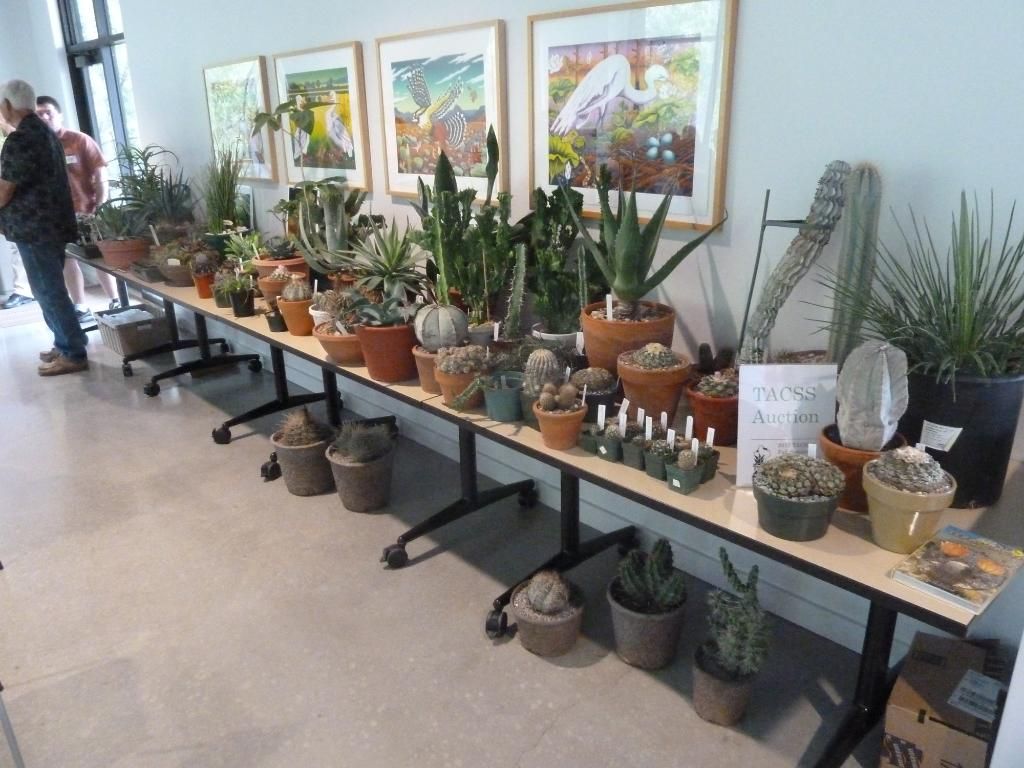 John Trager talked about the ISI and also his travels in Namibia.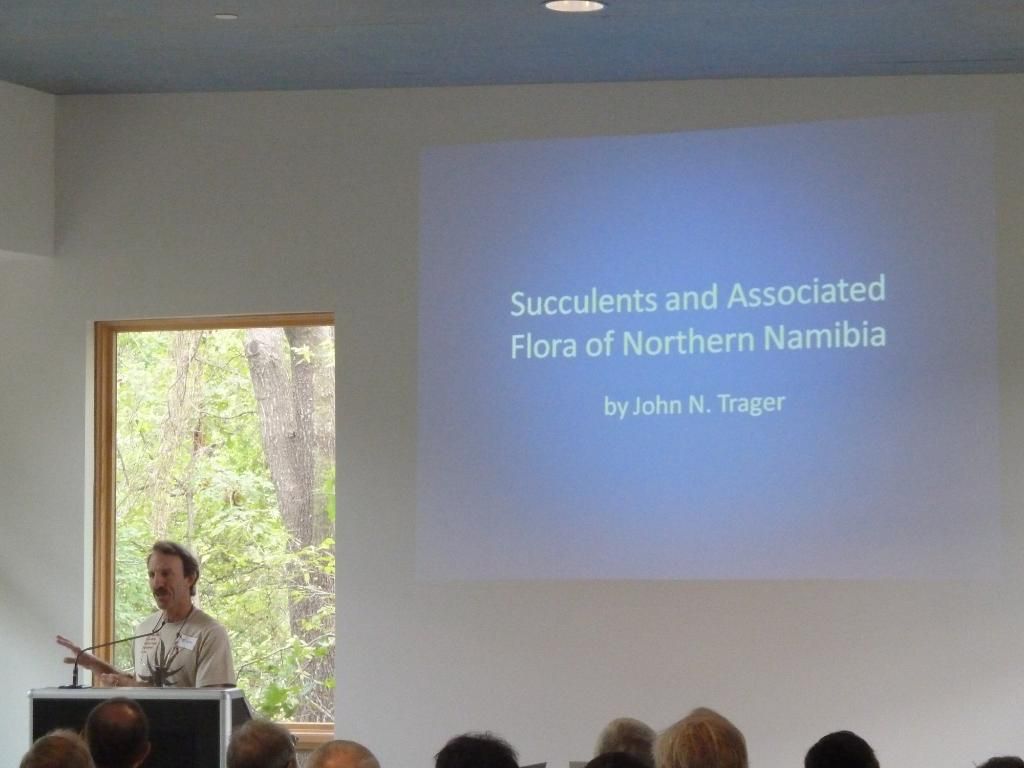 Patty Manning from Sul Ross State University spoke about Sul Ross's plant collections and Peneocereus greggii in West Texas.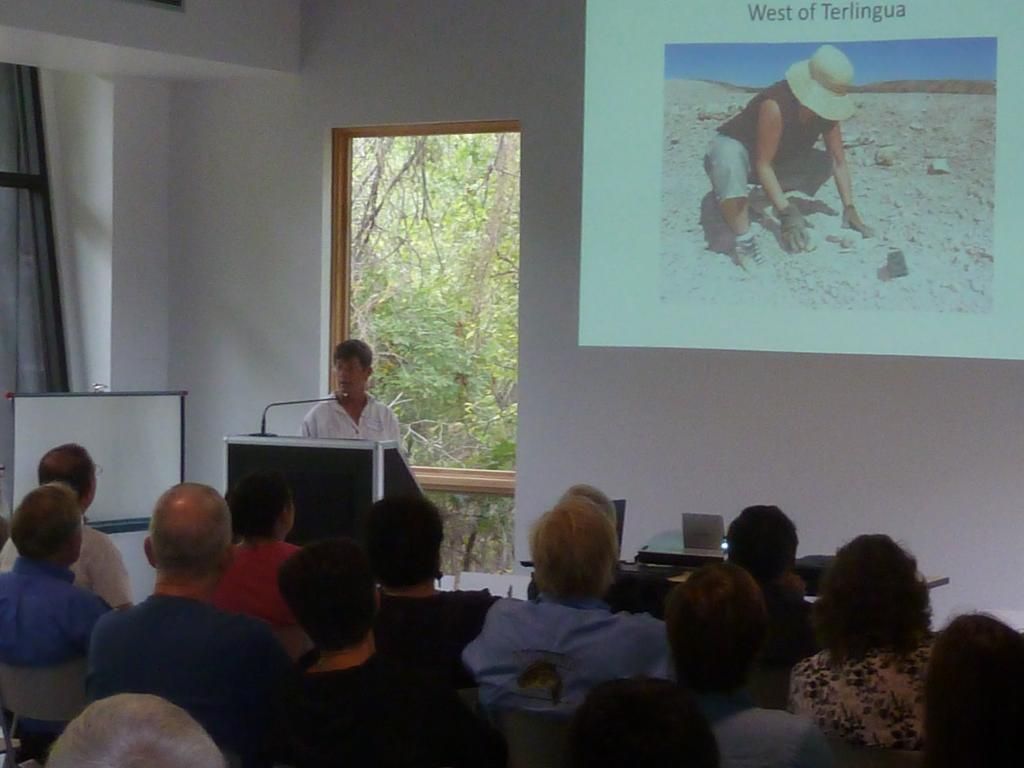 Irwin Lightstone gave a program on photography.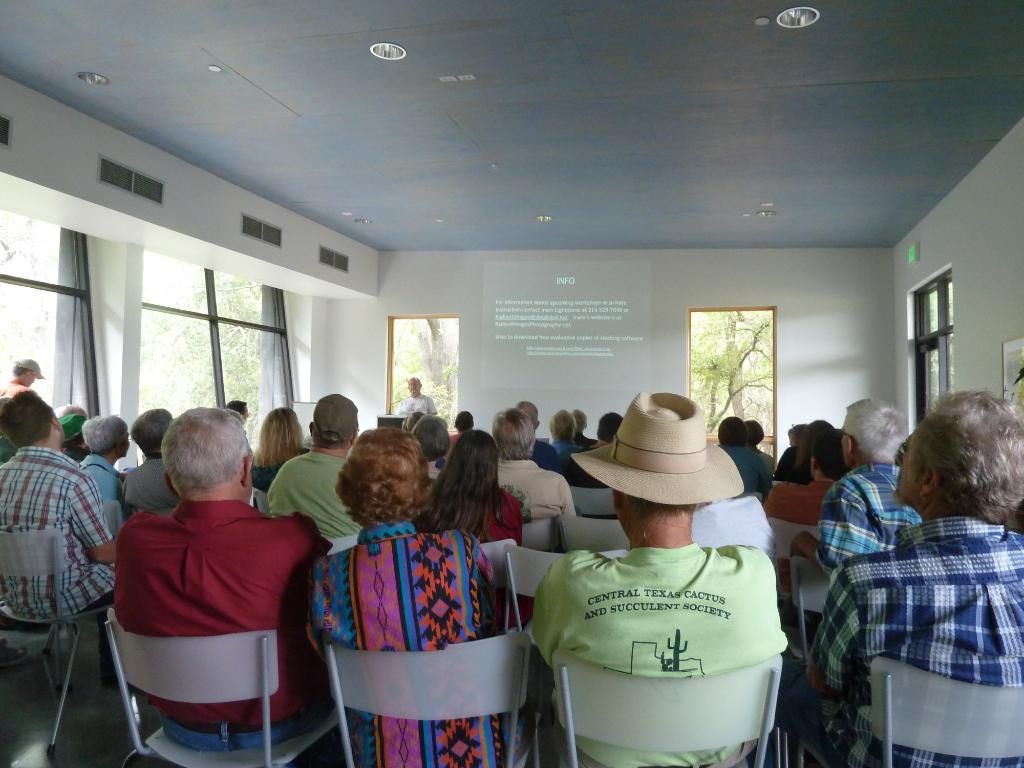 The next day a member of the Dallas club opened his greenhouse for tours. It was a great cactus filled weekend!

I'll post what I came home with soon