Want to show you my pictures of native canadian cacti in habitat, Southern Alberta, shots from last couple of years. There is about four species of cacti growing in wild in Canada and 3 of them could be found in this province.
1. Escobaria vivipara. Most interesting of all cacti here for me. It is growing over eroded places along rivers, also on grassy hills. Local plants are flat and not so spiny as in South populations.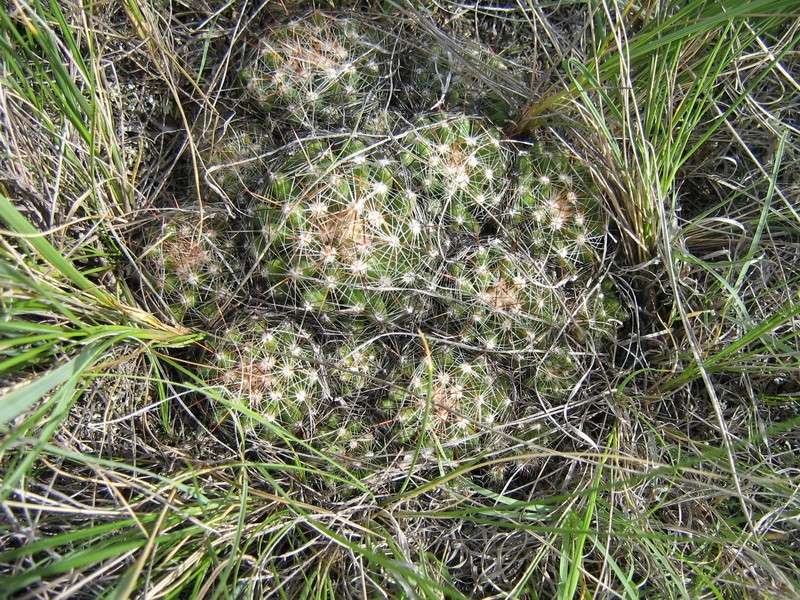 Blooming time is in June or July and every flower is open for just 2 or 3 days max. You would need a real luck to find those spots with plants with flowers.
You can see two species growing pritty close here.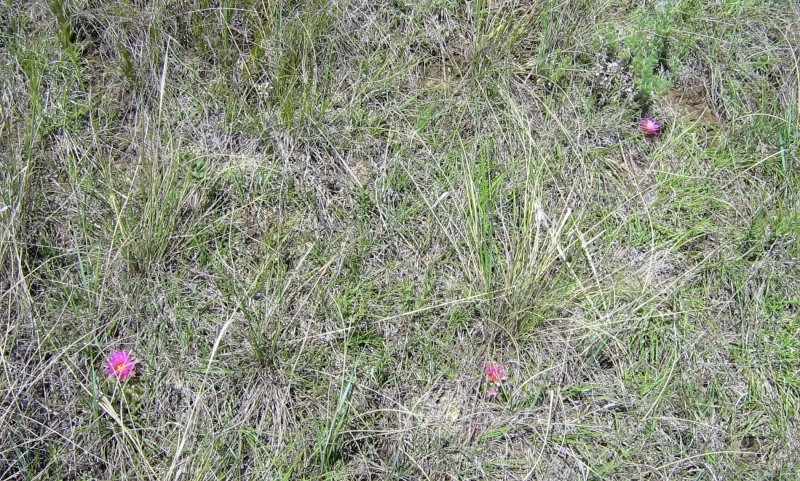 If not in bloom these small plants is hard to spot in grassy areas.
Last year at one of the localities I was too early, cought the buds only...
At the end I found a strange specimen with narrow reddish flower leafs.
And some fruiting plants from last fall.
This tuft deserved some waiting to see the flowers but I had no that time then.
(to be continued)