June is the month with most local plants starting to bloom and so do cacti in eroded habitats of southeastern Alberta. Some photos of my recent visit there.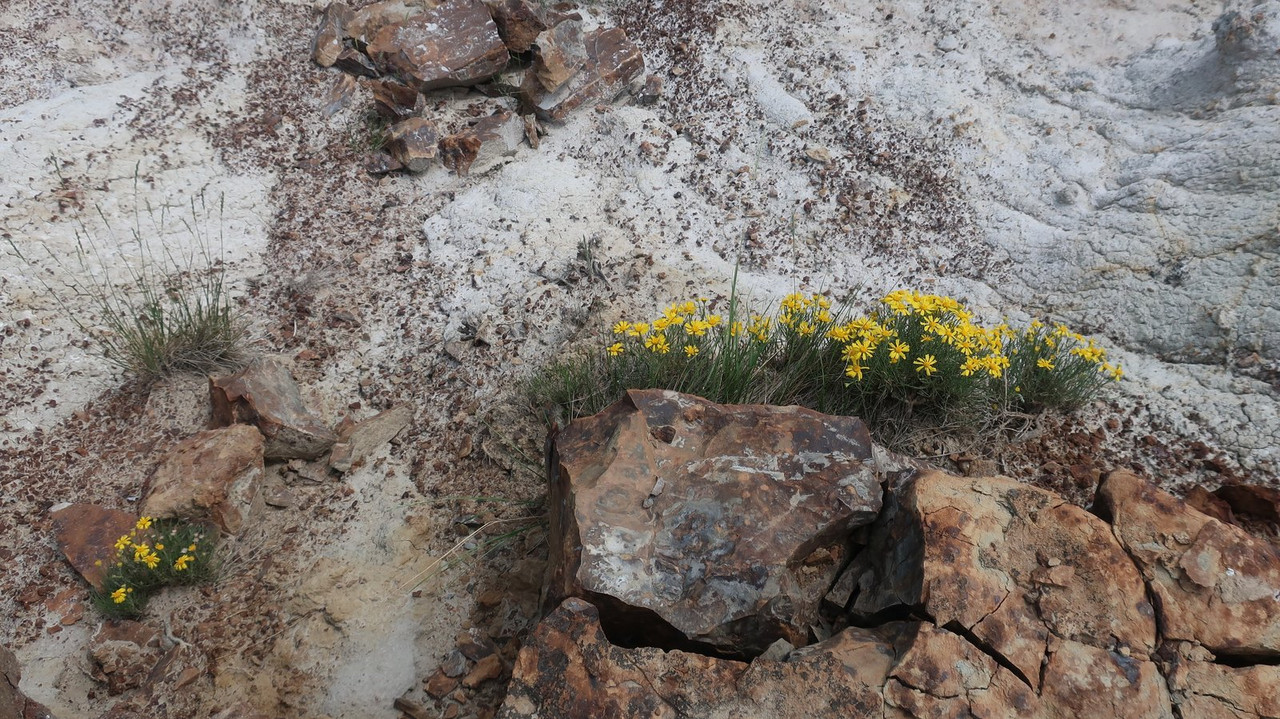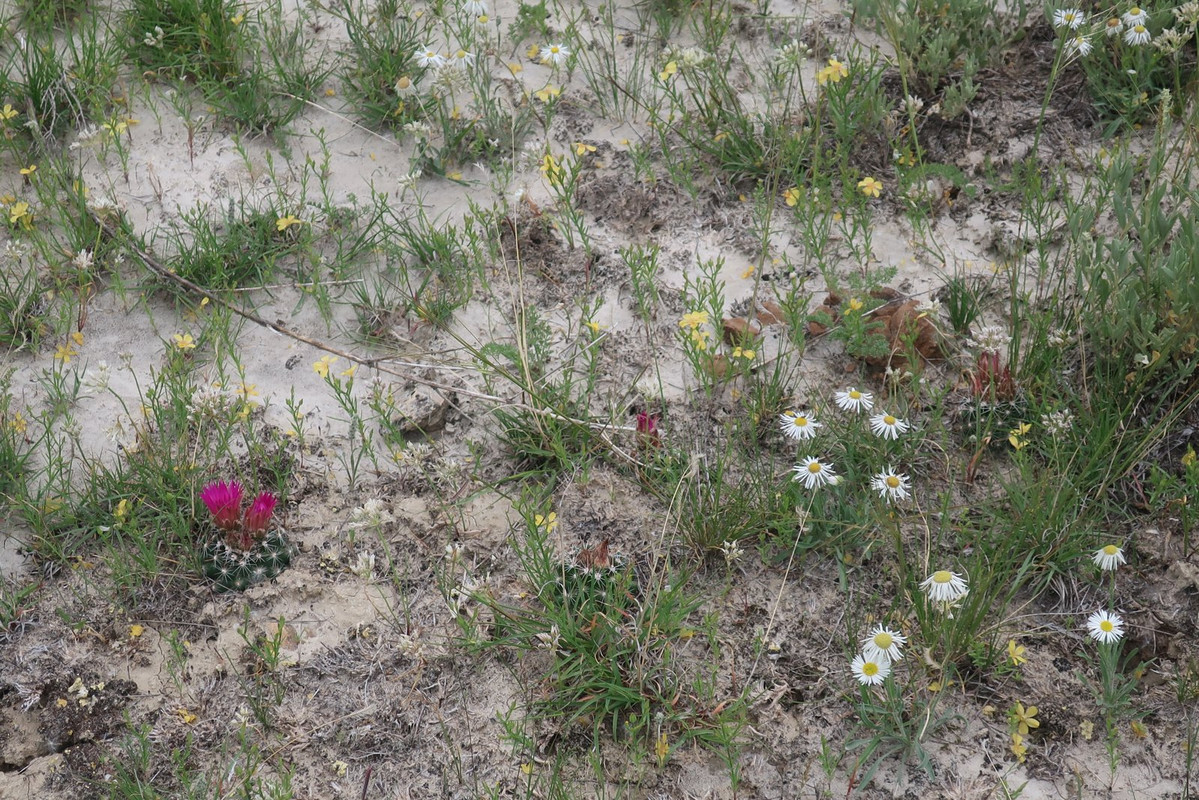 Escobaria vivipara
are generally first but at some warm spots O. polyacantha also opened first flowers.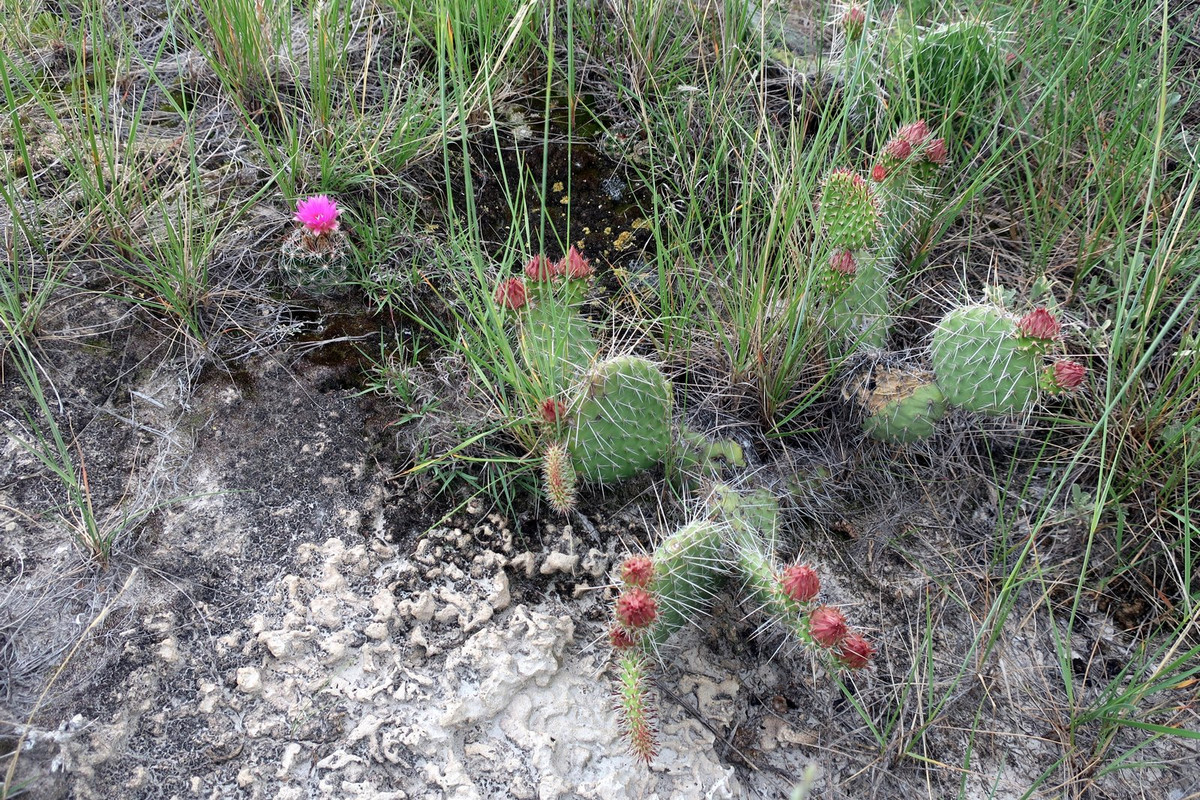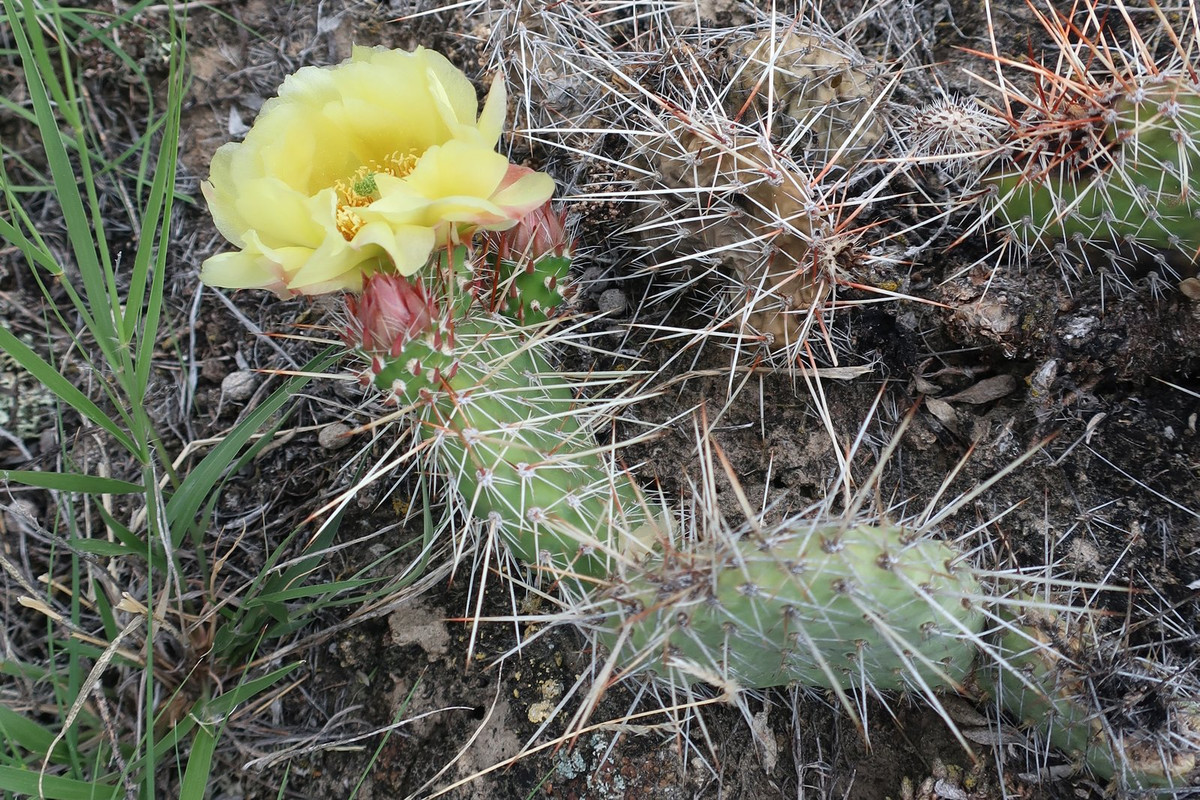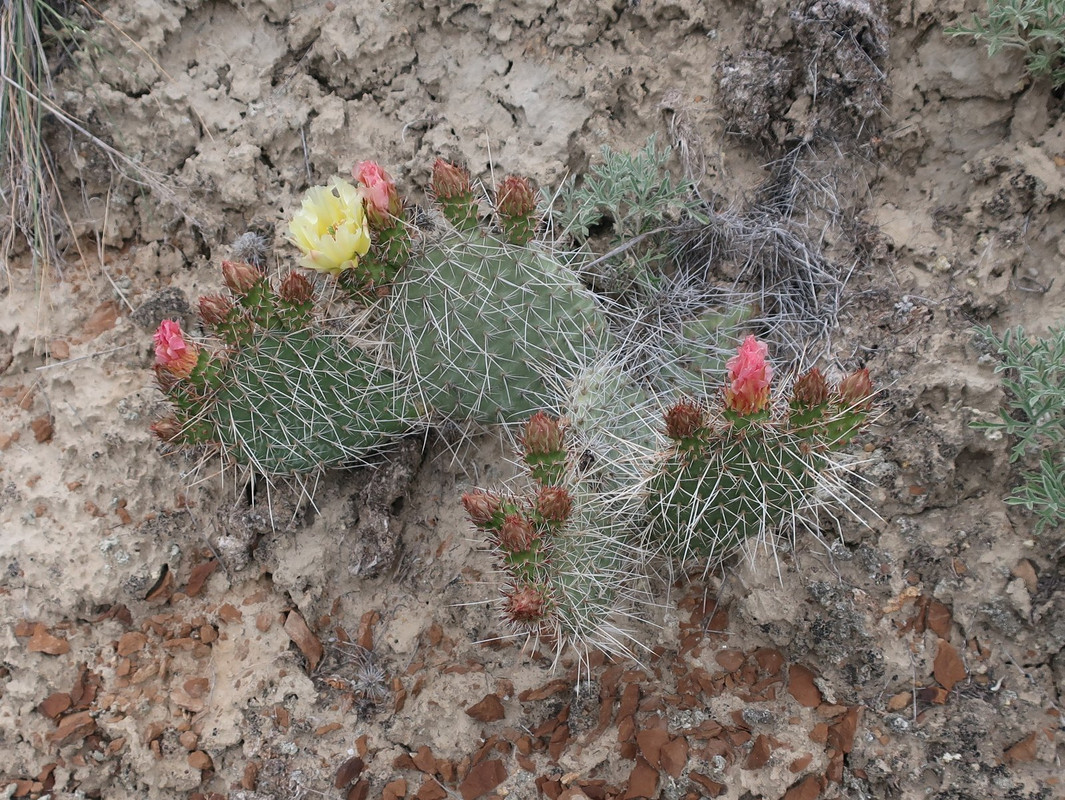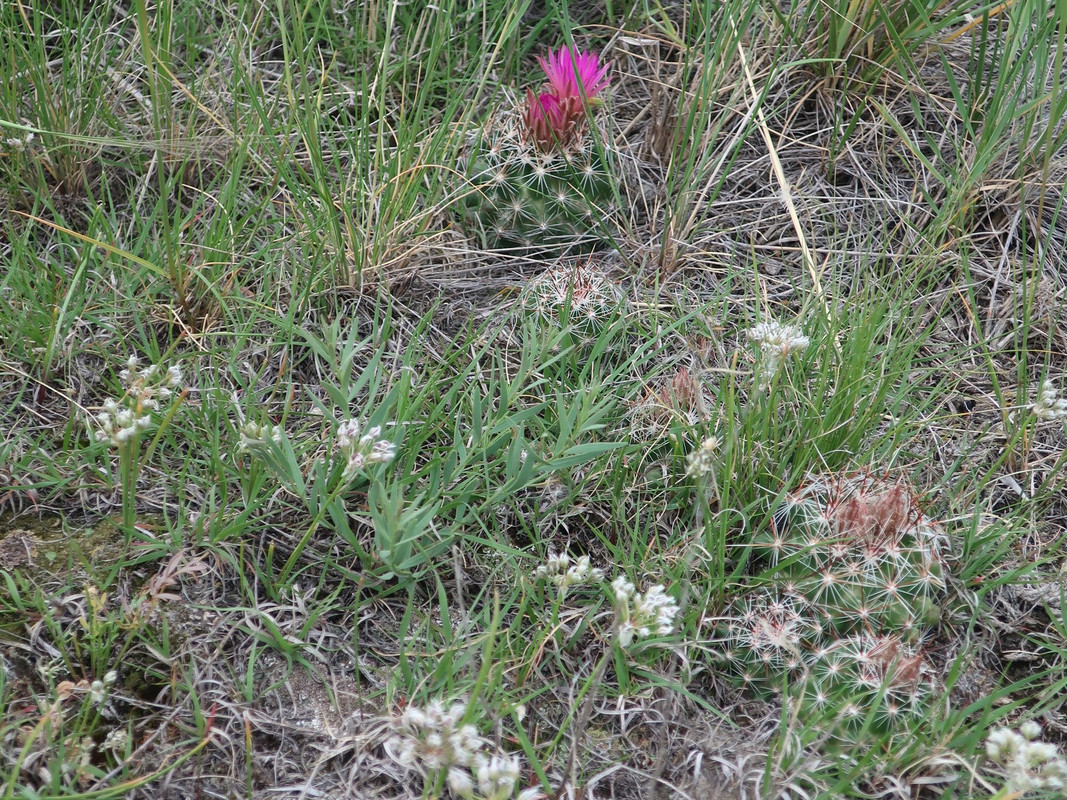 This spring during recent weeks lot of rain has fallen and cacti were quite swollen and easy to spot even without flowers.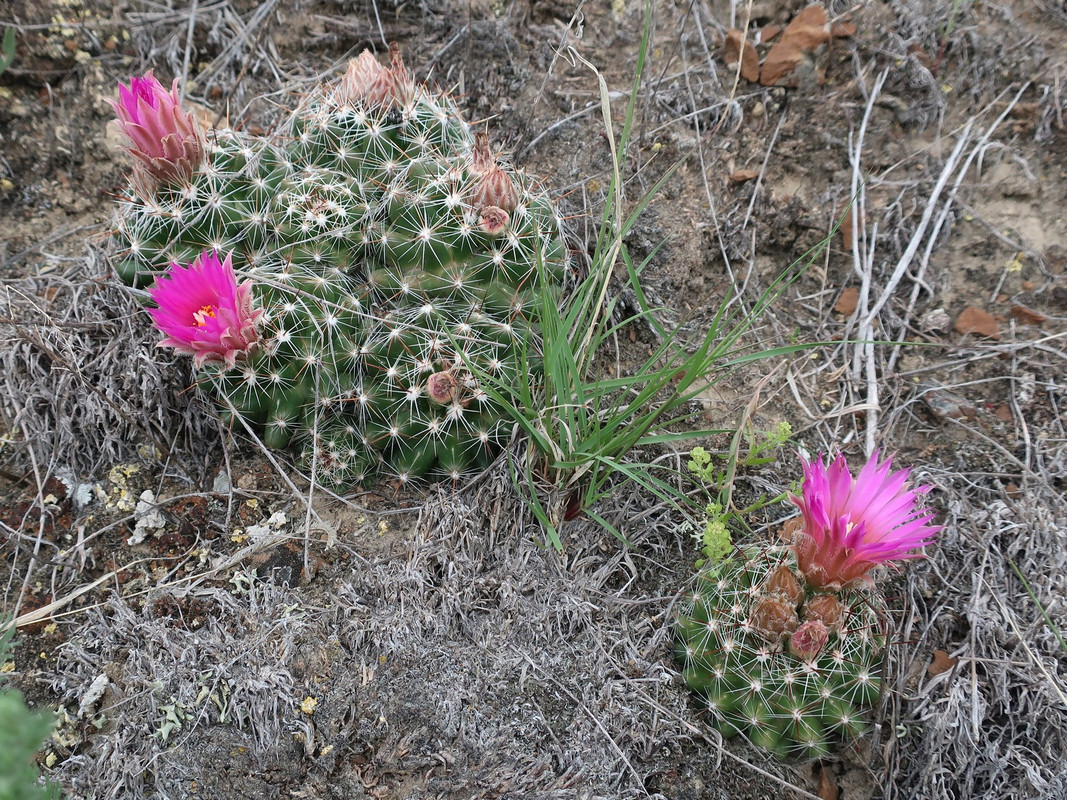 A golf ball near for comparison.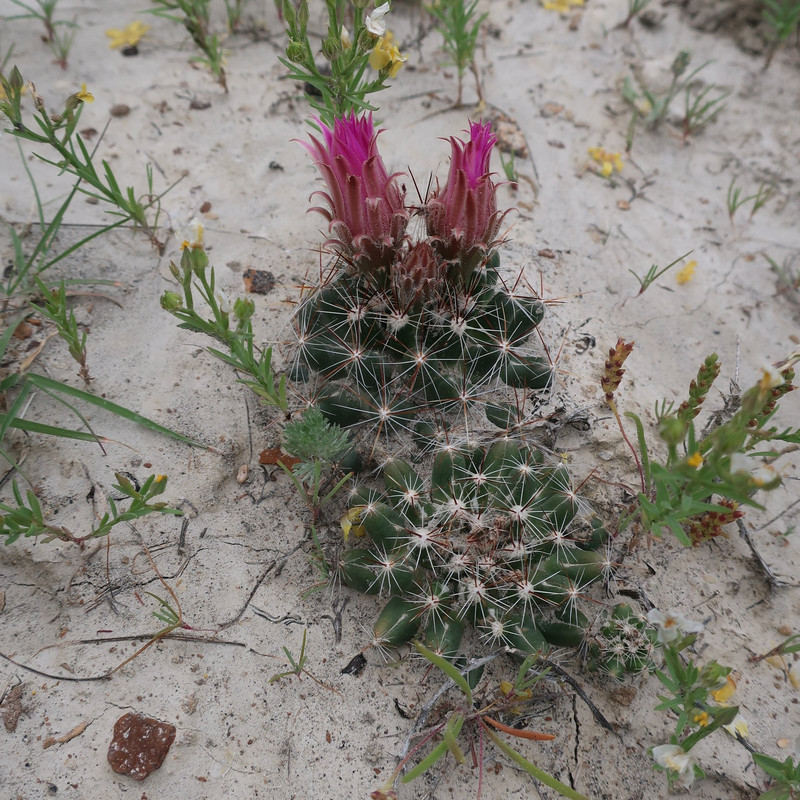 The approaching but never started summer rainstorm made flowers of many Escobaria plants shy to open fully.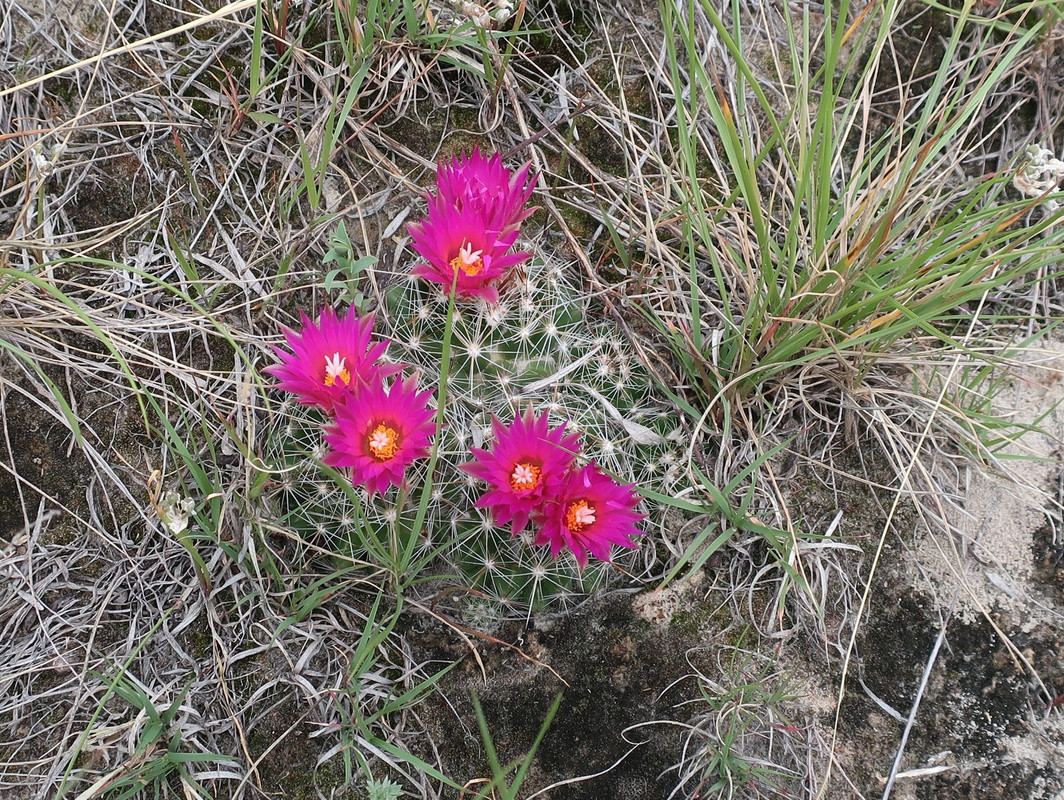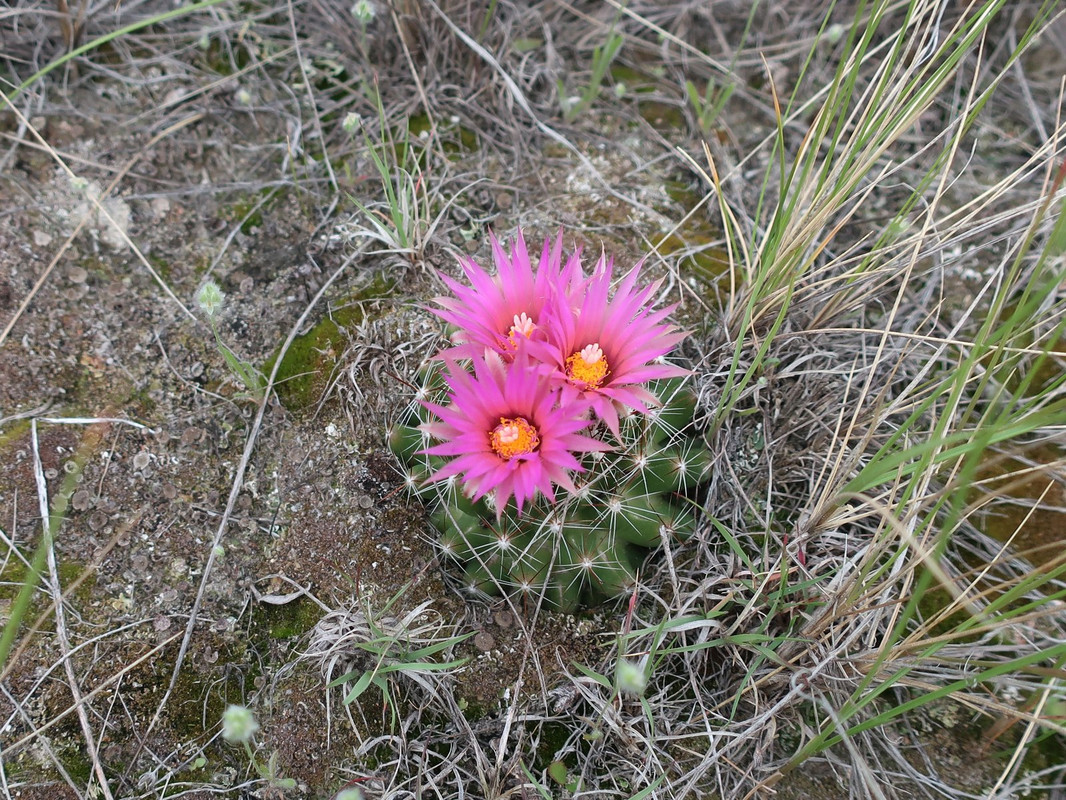 Here you can see new offsets growing out of grooves of tubercles: not from axils or tips as at other cacti.